Weddings & Jubilee
Fairy Tale Wedding
Enjoy the unique moment of your life, a fairy tale wedding in the exclusive atmosphere of the Palace Hotel Polom**** in Žilina.Say and confirm your ´Yes´ to make the most beautiful day for both of you become an unforgettable memory of the perfect night at such a grand place with such excellent services. Your ideas and wishes, and our professional experience are the guarantee of the fairy tale wedding of your dreams.
A small wedding with your closest relatives or a grand wedding ceremony? Are you thinking of a simple or an impressive ceremony? Our professional team is ready to make your dreams true and to prepare for you an unforgettable wedding reception. You can choose if your wedding takes place in the interior or exterior. The saying ´Love goes through the stomach´ is twice as true at a wedding. Our chef will be pleased to prepare specialties according to your and your guests´ wishes. There are no limits to the wedding menu you desire for. Fun, entertainment and unexpected surprises go hand in hand with the quality celebration of your love. Make your guest feel wonderful by watching a fire show or a performance of professional dancers. If you would love to combine your wedding with spectacular experiences we will gladly help you make it true.
The professional team of our hotel can guarantee that your wedding day will be perfect in every little detail. We, the professional team of the Palace Hotel Polom**** in Žilina, will do our best to make your wedding a unique and spectacular experience that will never be forgotten.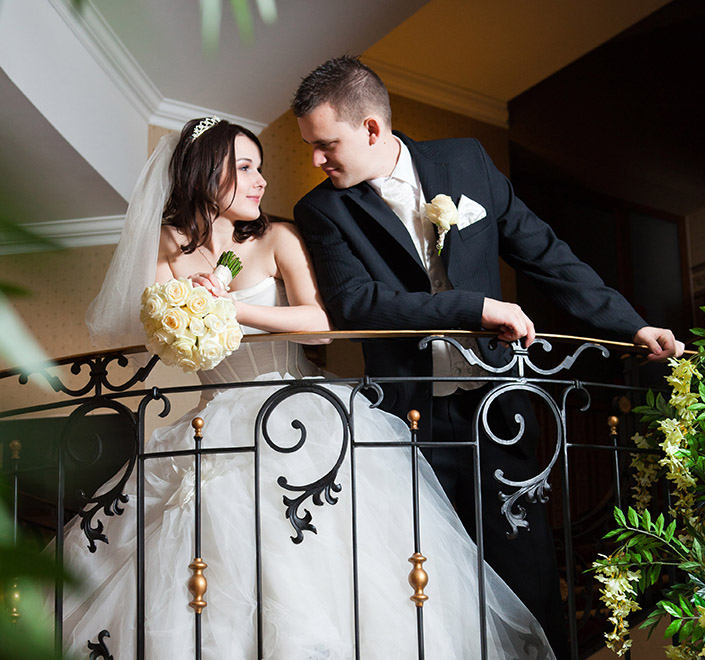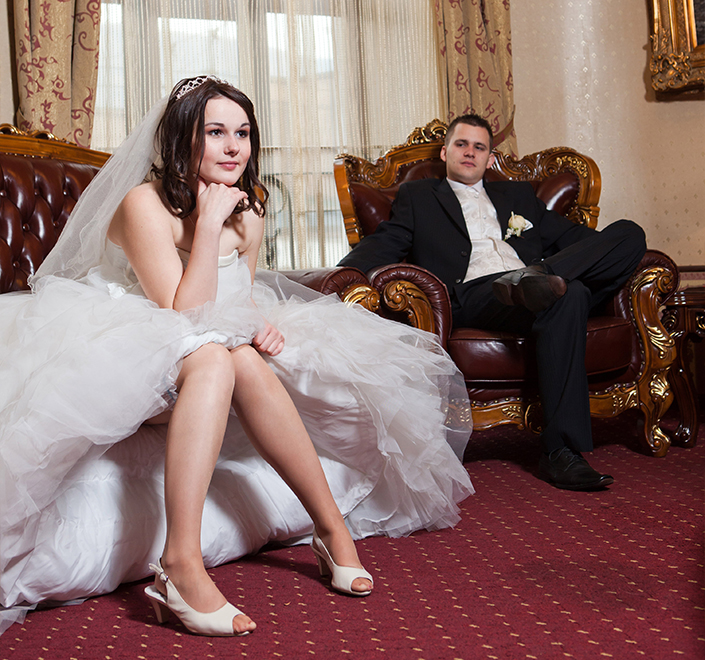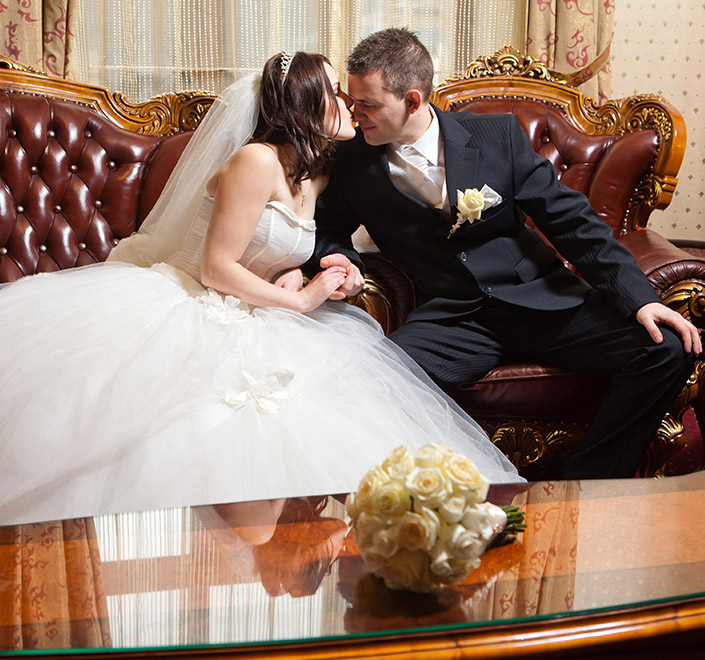 Celebrations
Family celebrations in the Palace Hotel Polom**** in Žilina will turn into pleasant memories of the moments spent with your closest relatives or friends. Helpful and experienced management will turn the reception, celebration or banquet into an event that makes your dreams come true. It goes without saying that we will prepare a festive menu perfect for the particular event and occasion. It is our ambition to make each and every event at our Palace Hotel Polom**** original. We will appreciate if you can assist us to make this unique celebration to your taste. All you have to do is contact and meet our manager to discuss all the details.An exclusive venue, excellent food at favourable prices, nice and helpful service ready to live up to your expectations – you will find all of these at our hotel.
We can offer:
separate air-conditioned rooms for undisturbed entertainment
accommodation for the guests in luxury rooms and suites
splendid meals made by our chef
home-made cakes
quality Slovak as well as foreign wines at reduced prices
live music
parking at reduced prices
---
We will be honoured to share your ideas and dreams in order to prepare a fairy tale wedding or a celebration, so, please, do not hesitate to contact us on +421 911 292 245 or sales@palacehotelpolom.sk.